Aluminum-Plastic Pipe Extruder Set
Aluminum-Plastic Pipe Extruder Set is a high and new technology achievement. It was awarded important technique develop program by national economy and trade organization in 1999, national important new product in 1999. It belongs to freedom enterprise intellectual property "practical new patent". It assembles plastic machinery, computer, apparatus and ultrasonic wave welding as one technique to satisfy the industrial production of plastic and aluminum composition pipe.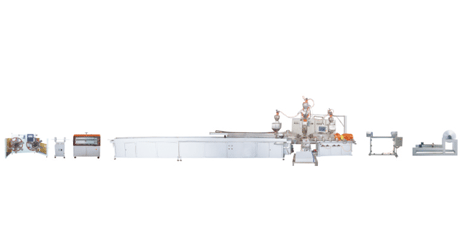 1. Aluminum-plastic Complex Pipe Production Line

Applications:

The line is used in producing aluminum-plastic compound pipe material; the aluminum pipe adopts ultrasonic welding and common-extruding one-step shaping. The produced aluminum-plastic compound pipe is widely used in cold, hot tap-water all kinds of acid and alkali salt solutions, gas, oxygen, compressed air and other gas.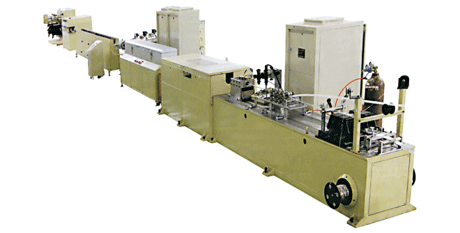 2. Butt-welding Aluminum-plastic Composite Pipe Extrusion Line

Applications:

The line adopts PLC control system. It has high automation and is easy to operate.
It adopts precise Aluminum pipe passive forming technology to guarantee the pipe welding normal and steady.
Precise synchronization control technology has every hauling machine's working speed the same.
It adopts outer pipe co-extrude technology, improving the joint stress among layers.
It matches international well-known argon-arc welding machine and welding torch cooling system, guaranteeing long-term continuous production.

Related Keywords: aluminum and plastic pipe extruder supplies, aluminum extruder producer/exporter, aluminum pipe machines